Fire Engine Nudity
September 13, 2007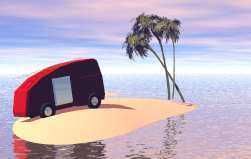 I came across this headline today, which reads like a collection of The Deserters' and The Lunacy Board's favourite songwriting topics:-
– Woman Tries To Steal Fire Engine Half-Naked –
The young lady, recently released from a mental hospital jumped on board whilst the firemen were on a call, but caught her before she managed to drive off. Full details here.
Mental health problems and fire-fighting apparatus in one charming story – what more could you ask for?
Well, apparently there's something going round… A few months previously on the other side of the World, a young Australian chap drove around a town in New South Wales in a fire engine full of naked passengers. More details here. With a number of firms now operating fire-engine-as-limo services, it will likely not be the last story of this kind we hear.
---
Technorati Tags: fire engine, naked, deserters, lunacy board, mental, nude
You May Also Like
February 16, 2006
March 1, 2006
May 2, 2006