Polish the Blade
May 3, 2006
Track of the Week
The Complete 1978 Song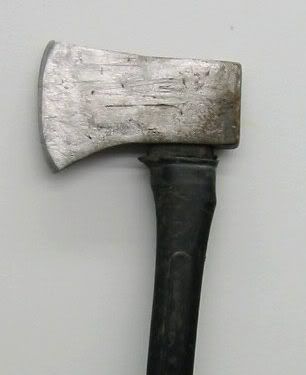 Week 14 of the grand mp3 download extravaganza.
This song has a similar feel to 'The Woman In Red', however this is certainly no love story, but a very sparsely arranged murder ballad, inspired by the story of Lizzie Borden. Music and Lyrics are by Lee Newe on this one, which has a bit of a strange history.
It started life as a heavy metal celebration of biker life; "Motorbike, Motorbike, Do what you like. I'm gonna pull a chick on Saturday Night." The original lyrics by Lee were put to music by yours truly, but never recorded. Probably just as well. I do still have a backing track for it somewhere, but the final song was a definite improvement on the original.
The whole album, A Cavalier Attitude is now available for download. Pay whatever you think it is worth to you!
You May Also Like
May 24, 2006
February 22, 2006
February 16, 2006